Center for International Services & Programs.
Discover more about the services for international students offered at CSU.
About the Center
The Center for International Services & Programs, also known as CISP, is the central office for international activity on campus. We help connect our international students to campus and the local community through International Student Orientation, immigration advising, social events and cultural adjustment support.
International Student Orientation is a great opportunity to make new friends while becoming more familiar with Cleveland and student life at CSU. This event lasts multiple days and is full of fun activities and free food. Some of the topics discussed at Orientation are academic advising, student organizations, campus safety, health insurance and student employment.
The CISP staff will continue to support you as you adjust to student life at CSU. Our mission is to serve and promote an urban university where students, faculty and staff gain international knowledge and experience.
Did You Know?

CSU is #1 in the nation for increases in research expenditures.

The Chronicle of Higher Education's Almanac of Higher Education

Contact Us
Berkman Hall, Suite 412
1899 East 22nd Street
Cleveland, OH 44115-2214
216.687.3910
intlcenter@csuohio.edu

CPT and OPT
Many of our international students choose to supplement their studies by adding a practical training component. Curricular Practical Training (CPT) and Optional Practical Training (OPT) allow you to get professional experience while remaining on your student visa. CPT refers to employment that is required for you to graduate and complete your degree. OPT is optional, short-term employment that must be related to your major. STEM majors may also apply to extend their work authorization an additional 24 months through STEM OPT. We encourage you to consider completing some type of practical training during your time at CSU.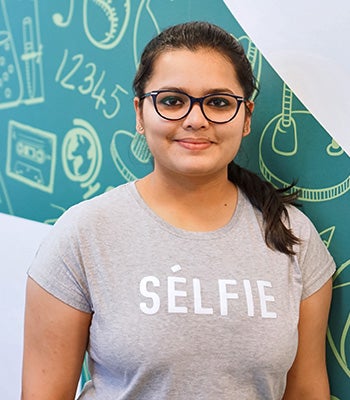 I had a summer internship at STERIS Corporation as a business intelligence & analytics intern. There are always internship opportunities on the CSU student job portal, and professors also give advice about internships.
---
Master of Computer and Information Science, Information Systems, Current Student
International Student Services
International Student Services is a department within CISP that provides immigration advising and academic support to F-1, F-2 and J-1 students. Sponsored students also receive specialized advising through our office. We love our international students and are always happy to assist you. We encourage you to get involved on campus and explore everything our great city has to offer.