Financial Assistance.
Learn about the many ways to help finance graduate school.
As a graduate student, you are eligible to apply for Federal Financial Aid. Options exist for both degree-seeking and non-degree students. Aid for degree-seeking students is available in the form of unsubsidized loans of up to $20,500 per year. In addition, while enrolled at least half-time, your undergraduate loans will be in deferment. Applying is easy and free and can be done by filling out the FAFSA. Our Federal School Code is 003032.
To speak to someone about your financial aid options, contact our Financial Aid Office:
2121 Euclid Avenue
Berkman Hall, Room 116
Cleveland, OH 44115
216.687.5411
allin1@csuohio.edu
Scholarships and grants are some of the best financial assistance options available to you and are typically awarded on the basis of academic or other achievements. Unlike federal loans and private loans, scholarships and grants do not have to be repaid. A few of our colleges offer scholarships, but most scholarships and grants are offered through outside sources. We recommend beginning your research by using this free scholarship search tool.
Other resources:
College Now Greater Cleveland
Foundation Center
Some students choose to finance their education with private loans. Borrowing a private loan is a decision that should be made with careful consideration. We recommend using FastChoice to assist you with finding a private lender that can help you meet your educational goals.
Graduate assistantships are a form of financial support awarded to degree-seeking graduate students with superior academic records. Graduate assistants may teach undergraduate courses, conduct research or perform other activities relevant to their degree program. Assistantships are designed both to serve the needs of CSU and to assist in the professional development of the student. We offer two types of graduate assistantships:
Graduate Assistantship With a Scholarship
Includes a stipend and a scholarship for 10, 15 or 20 hours of service per week. Students receiving a graduate assistantship with a scholarship must remain enrolled in a minimum of 9 credit hours per semester.
Graduate Assistantship Without a Scholarship
Includes a stipend only (no scholarship) for 5, 10, 15 or 20 hours of service per week. Students receiving a graduate assistantship without a scholarship must remain enrolled in a minimum of 6 credit hours per semester.
If you are interested in an assistantship, please indicate your interest on your application for admission and contact the Graduate Program Director for your academic department after you apply. You can also view available positions by visiting Hire-A-Vike.
Some of our students are able to fund their graduate education through financial support offered by their employer. We recommend asking your supervisor or human resources representative if your company offers any type of tuition assistance.
Did You Know?

CSU offers a payment plan that makes graduate school more affordable by splitting your tuition into multiple payments.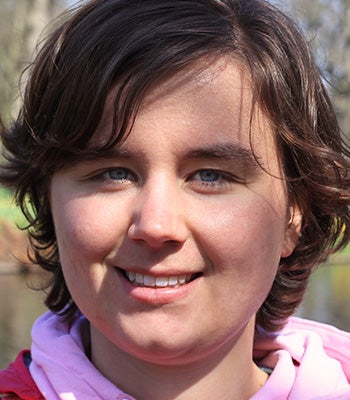 CSU also offers graduate students many opportunities to improve soft skills. For example, I represented CSU at the Midwest Three Minute Thesis competition, where the goal is to explain your thesis in three minutes to the general public.
---
Doctor of Engineering, Mechanical Engineering, '18